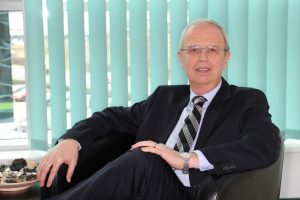 Alex is working for CBN International Europe, subsidiary of Canadian Bank Note Company Ltd.
(Canadian company, with HQ in Ottawa) as General Manager.
An EMBA graduate of Assebus andUniversity of Washington, Alex has been holding this position form the moment the company has
been registered in Romania, 19 years ago.With an extensive experience in doing business in Romania, Alex believes that business people (and not only) in Canada and Romania, deserve to have CBEX as a trusted friend, helping them to move things forward, sharing valuable business experience, and having fun when possible.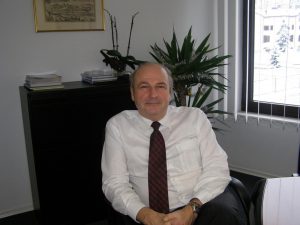 John has spent the past 18 years of his career in Eastern Europe, mainly in Romania working on the nuclear program initially with Atomic Energy of Canada Limited and then with Candu Energy. He currently runs a consulting business in the energy sector.
John sees growing opportunities for business growth between Romania and Canada partly as a result of the recently signed CETA agreement but also due to the growing number of Romanians in Canada who are interested in maintaining and developing business ties with their homeland. CBEX offers an excellent vehicle for promoting networking and creating new links between Canada and Romania.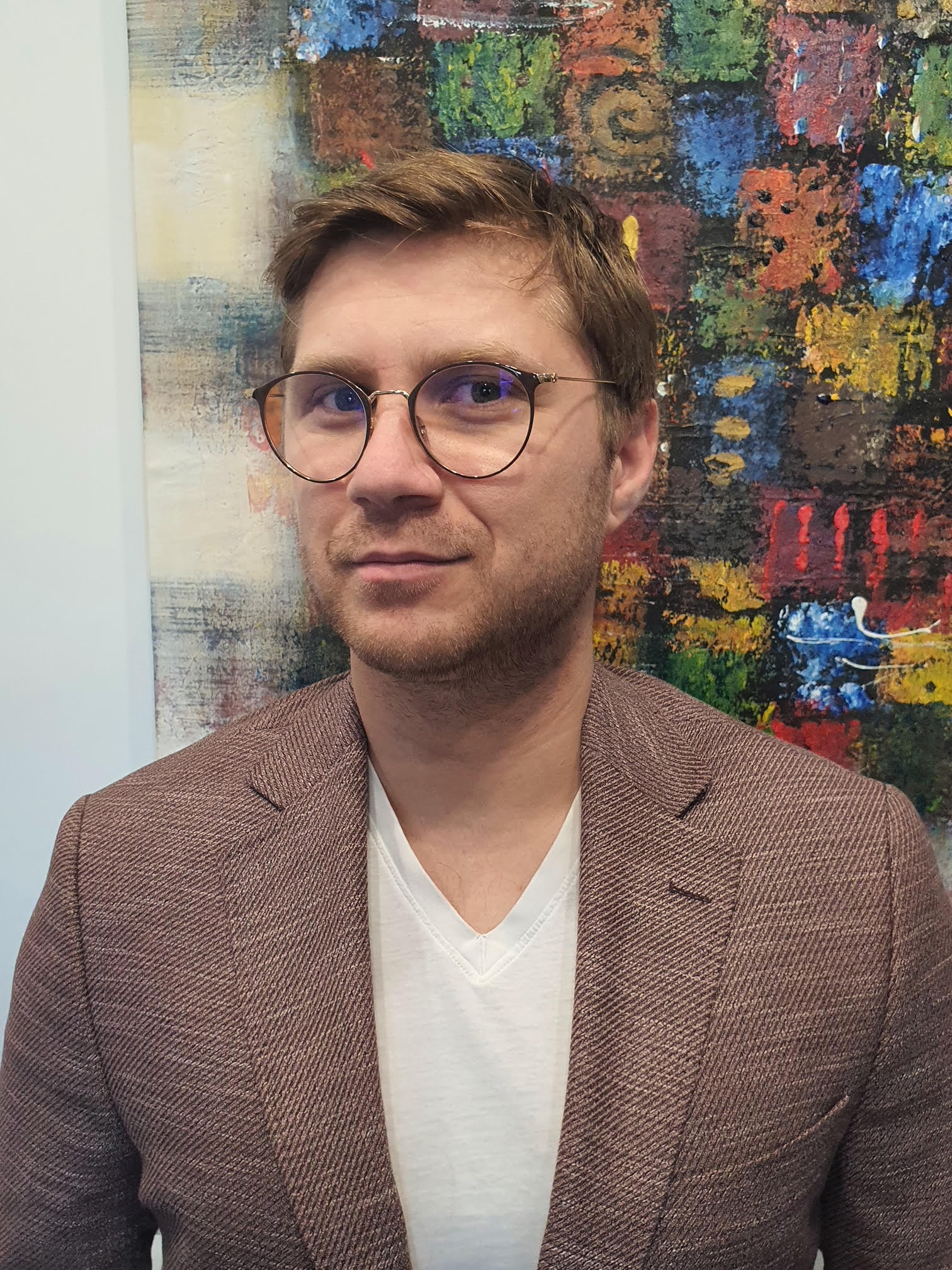 Rares Geapana
Vice-President
Rares is a Canadian national born in Romania which has split his life between the two countries. With studies completed on both sides of the ocean, he has gained valuable knowledge about cultural differences with an impact in both business and personal life.
The opportunity to join CBEX was one which fit perfectly with his views on bridging the gap between the two and his ideas regarding increasing investment flow into Eastern Europe through a country which has shown great potential for growth since joining the European Union in 2007.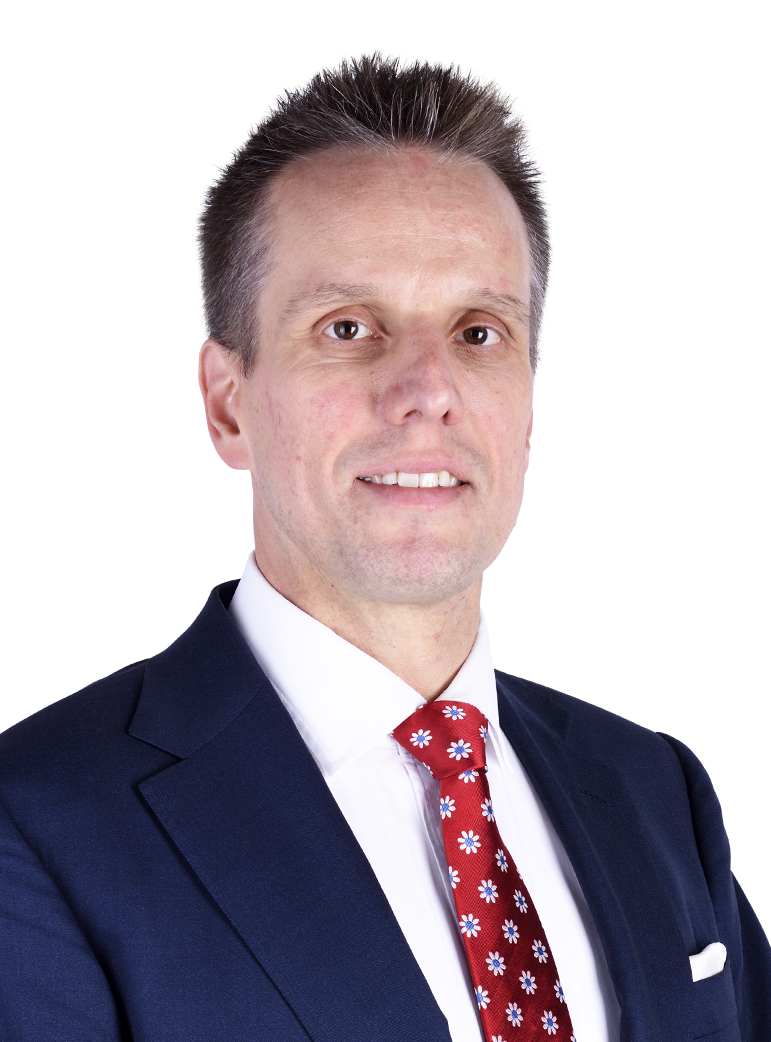 Victor Constantinescu
Vice-President
Victor is a partner based in Bucharest and head of real estate for the SEE region at Kinstellar. Kinstellar is the leading law firm in Central and Eastern Europe, with offices in 10 countries and over 200 lawyers. He represents institutional investors and funds and developers in all classes of real estate, with a particular specialty in joint ventures, purchase- and sale-side mandates in Romania and the wider region. He has years of experience organizing and leading complex transactions to meet required objectives and deadlines.
He advises a number of Canadian clients and works with a number of Canadian law firms on their projects in the region (real estate and other sectors). Born and raised in Canada, a Canadian citizen and graduate of McGill University's Faculty of Law, he is a native English speaker and regularly travels to Canada.
Victor has been ranked for several years as a Band 1 lawyer in the Romanian real estate sector by the leading international legal directories Chambers, Legal 500 and other benchmark publications. In recent editions, clients recommend him as "an outstanding practitioner for his commercially-oriented approach", as well as for "his commercial and precise advice, flexibility and international experience". He is further described as "experienced, active and well connected', with clients appreciating the "very easy communication" with him.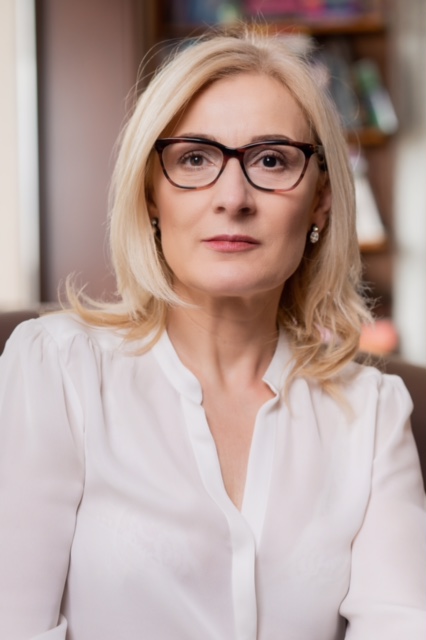 With a remarkable career spanning over two decades in the private sector, Adina embarked on her professional journey in Romania back in 1996. Since then, she has been instrumental in representing Canadian companies in both Romania and the wider Central Eastern European region.
Throughout her illustrious career, Adina has garnered extensive experience in implementing projects for Canadian partners, particularly in the fields of medical and security. Her expertise in these areas has allowed her to successfully navigate the intricacies of project management, ensuring the seamless execution and realization of objectives.
In 2004, Adina ventured into entrepreneurship and established her own company, thereby showcasing her entrepreneurial spirit and determination to contribute to the business landscape. Her endeavors have not been confined solely to Romania; Adina's proactive involvement extends to other countries in the region, including Bulgaria and Poland. By engaging in diverse business fields across multiple nations, Adina has demonstrated her versatility and ability to adapt to different environments.
Academically, Adina holds a degree in Chemistry Engineering, which has undoubtedly equipped her with a strong scientific foundation and analytical mindset. Additionally, she has pursued post-university studies in Communication and Journalism, further enhancing her skill set and enabling her to effectively communicate and engage with stakeholders across various platforms.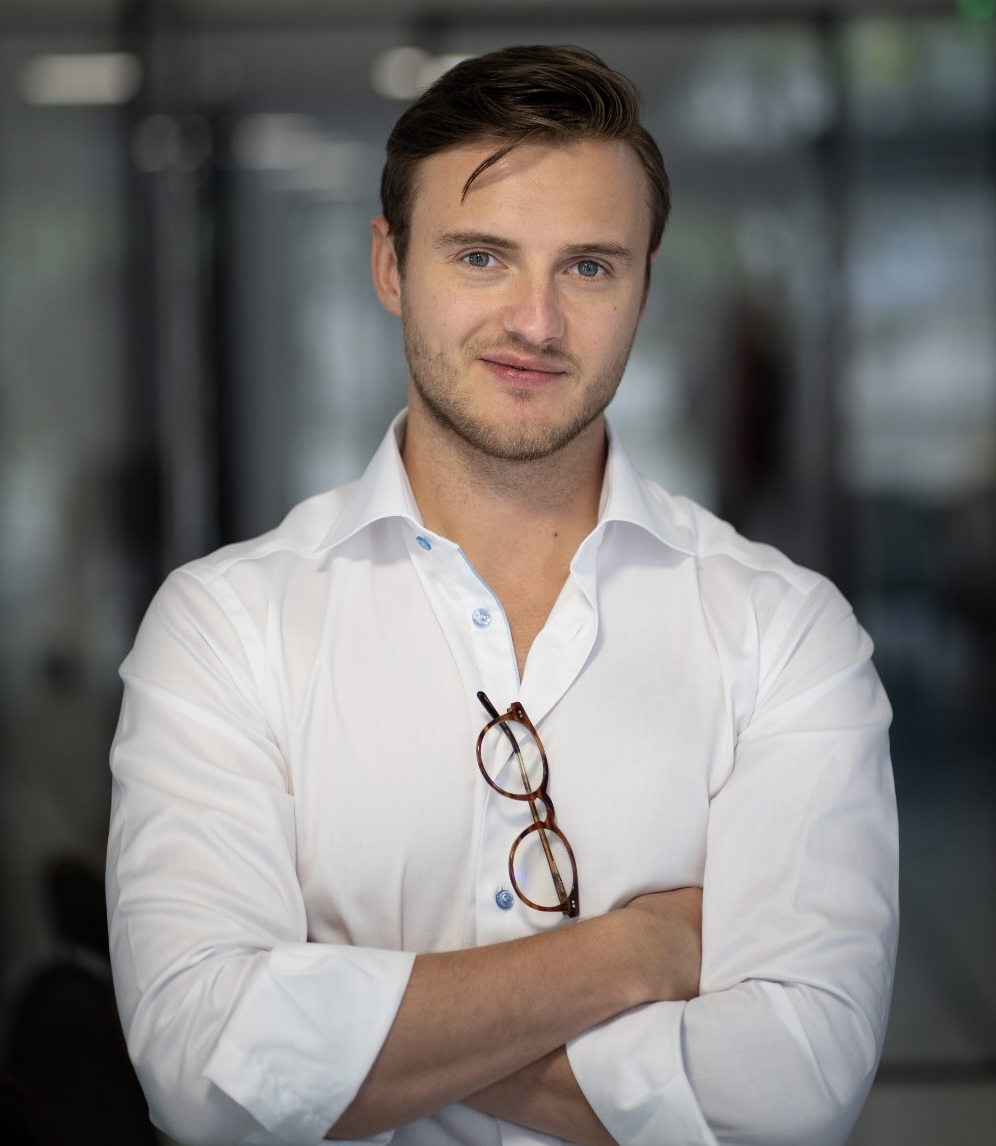 Hailing from Montreal, Quebec, Canada, Andrei brings with him a rich heritage rooted in Romania, as his parents originated from there. Having resided in Montreal until 2020, Andrei made a life-changing decision to establish his permanent residence in Romania three years ago. This transition was facilitated by a transfer within his long-standing employer, CBRE, where he has dedicated his expertise for an impressive span of seven years.
Andrei's professional journey encompasses a diverse range of accomplishments. Trained as a Canadian lawyer, he has seamlessly adapted his skills to the Romanian market, where he currently thrives as a commercial real estate consultant. Within CBRE, Andrei holds the esteemed position of Head of Data Center Solutions Romania, making significant contributions to the company's success in this crucial sector.
Moreover, Andrei assumes the pivotal role of CBRE's Banking Sector Lead for the Central and Eastern European (CEE) region. His extensive knowledge and strategic insights in this domain have been instrumental in forging impactful relationships and driving growth in the banking industry throughout the CEE area.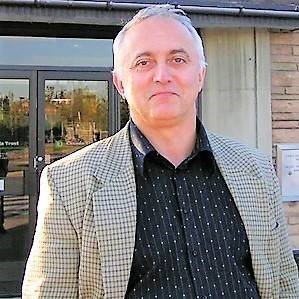 Blending industrial, financial and managerial experience with accumulated wisdom can make one an valuable resource for any company who values independent thinking, following through assignments and group synergy.
Reaching that stage in life I aim at being part of meaningful projects who can use the whole of me and through which I can further my understanding of the most complex process in the universe, life.
At CBEX I plan to give back to community as much as I can. Giving from a wealth of experience and wisdom may help others enhance their business attitudes and improve performance. Advising from a deep core and connecting people with similar interests may be one of the valuable gift one can return to society.
Heather Bystryk
Senior Trade Commissioner
Embassy of Canada to Romania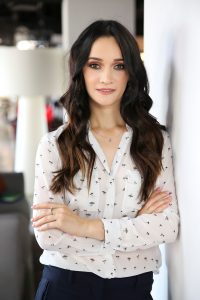 Simona Constantinescu
Executive Director
Simona has joined CBEX in a pivotal role where she adeptly manages competent businesses and takes the lead in spearheading the development of business plans in collaboration with board members and association partners.
Simona's journey in the business field commenced as a Business Consultant and Marketing Communication specialist at The Money Channel, a prominent Romanian business and economic TV station. During her tenure, she had the privilege of collaborating closely with The Chamber of Commerce and Industry of Romania and its esteemed members. Together, they organized impactful TV programs and events, fostering valuable connections and deepening her understanding of the intricate workings of the business landscape.
Over the years, Simona's focus has been on providing strategic business advice, with particular emphasis on the Public and Private Sectors. Leveraging her expertise in these areas, she has been instrumental in guiding organizations to make informed decisions and achieve their desired business objectives.
Beyond her professional achievements, Simona actively contributes as an advisory board member of the Canadian MBA program, playing a pivotal role in nurturing talent, cultivating growth, and developing professionals, managers, and leaders in South-East Europe. Her commitment to fostering excellence and supporting the business community is showcased through her dedicated involvement in this influential capacity.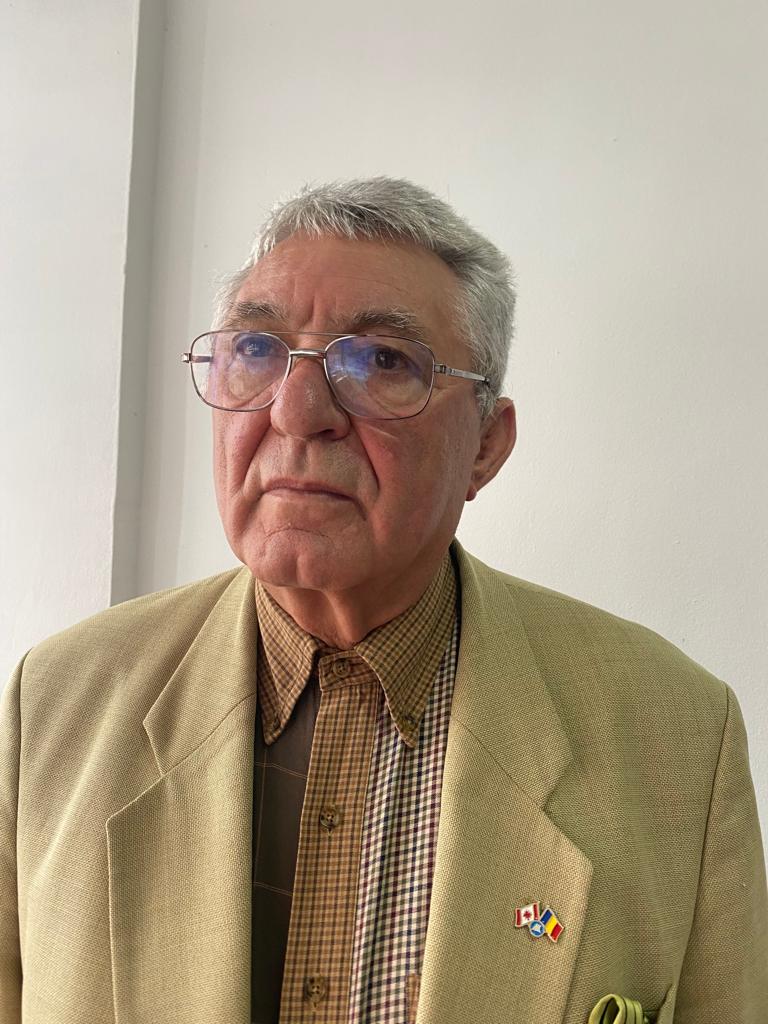 As a Canadian-Romanian citizen, Leon has been involved in developing business relations between the countries since 2000. In his capacity as Vice-President and President of the
Romanian-Canadian Chamber of Commerce (2004-2007), he was actively involved in the
Romanian community in Ontario and in creating connections with entities interested in
conducting trade with Romania.
His ability to easily communicate and understand the needs of those he interacts with recommends him as a great leader capable of managing difficult situations and motivating those around him. With a strong background in both financial markets and insurance, Leon
puts passion into all of his endeavors, allowing him to reach and surpass his objectives, achieving remarkable accomplishments in his professional career in both Romania and
Canada.