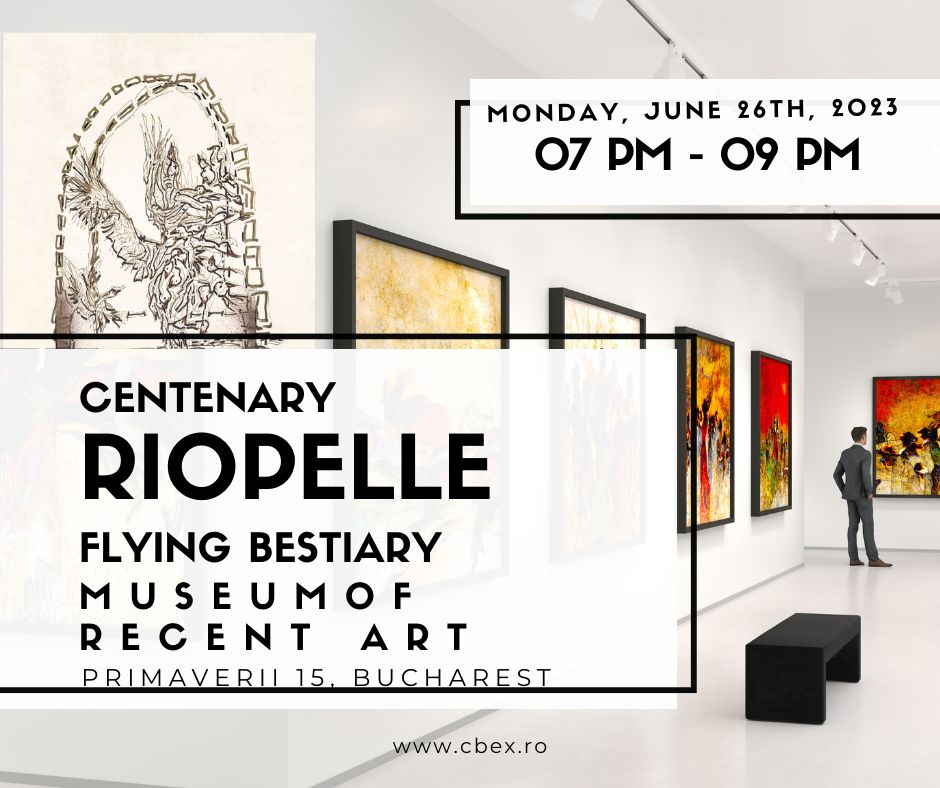 Riopelle – Le Bestiaire Volant" exhibition at the MARe/Muzeul de Artă Recentă
June 27 @ 7:00 pm

-

9:00 pm
"In honor of the centennial of Jean Paul Riopelle's birth, the MARe (Museum of Recent Art) and Yseult Riopelle, curator, have joined forces with the Institute for Strategic Cooperation Romania-Canada, in collaboration with the Simon Blais Gallery in Montréal. Together, they have curated an exceptional exhibition centered around one of Riopelle's most captivating themes—white geese at Cap Tourmente.
This captivating exhibition, which will take place at the Museum of Recent Art (Muzeul de Artă Recentă), located at Primăverii 15, București. The opening ceremony will commence at 7:00 PM on June 26th, 2023.
The event promises to be an enriching and memorable experience, offering a unique opportunity to delve into the artistic brilliance of Jean Paul Riopelle while celebrating his centennial birth.
To ensure your participation, kindly register for the event by Thursday, June 22nd, 2023, visiting the following link: https://form.typeform.com/to/Gk81Yc4i"