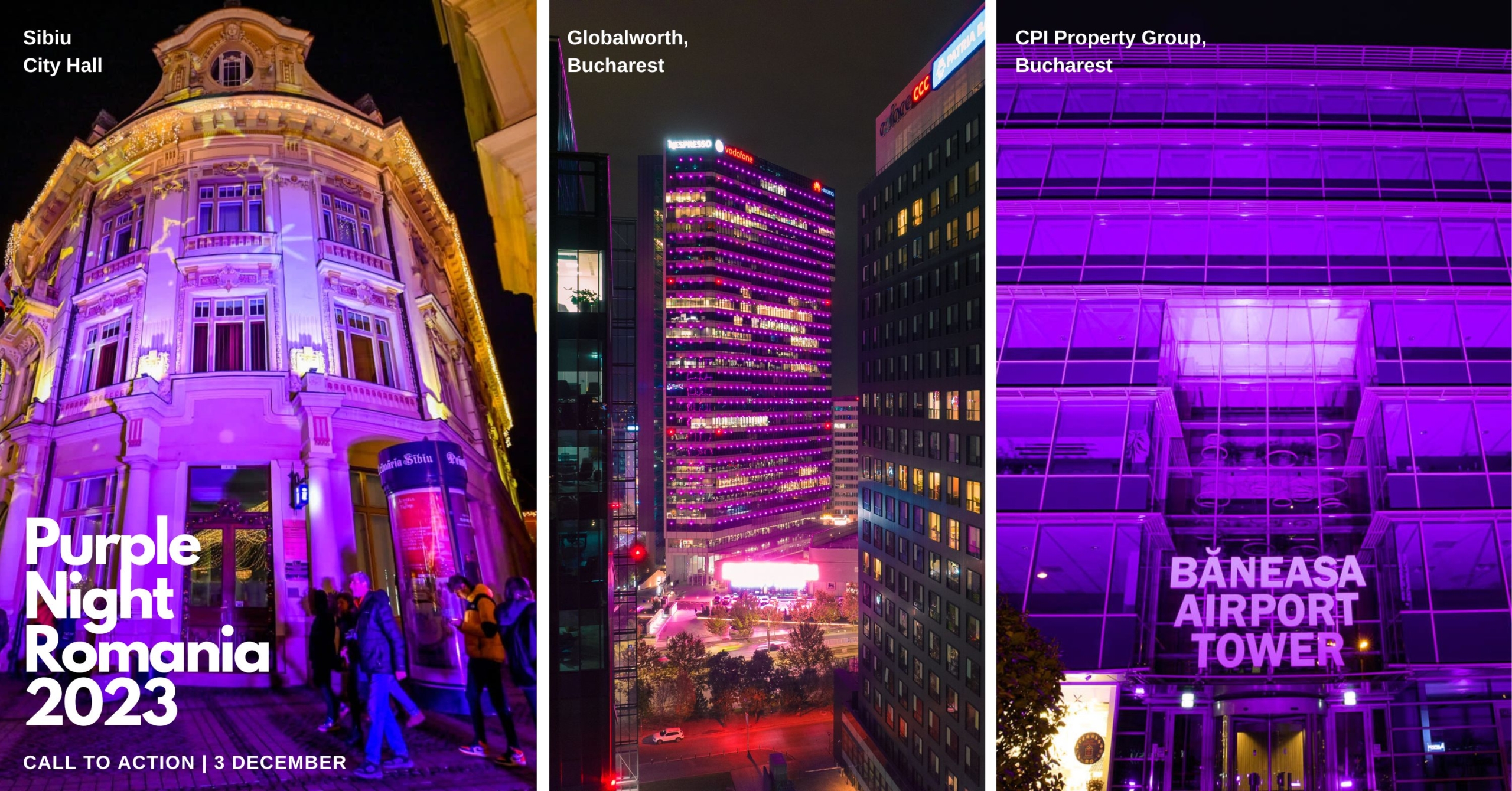 Purple Night Romania – Diversity and Inclusion
Join our Partners at the Romanian Diversity Chamber of Commerce on the 3rd of December, as part of the annual awareness campaign – Purple Night Romania 2023. Our Partners will light up the night in purple across Romania, marking the International Day of Persons with Disabilities.
#PurpleNightRomania is a yearly Call to Action movement, a symbol of unity and support for the inclusion of nearly 1 million persons with disabilities residing in Romania. Just like last year, several municipalities across the country, together with the private sector and NGOs, will once again illuminate their buildings and public landmarks in vibrant purple.
This initiative has garnered immense support from both the private and public sectors, the media, and the citizens. Year after year, the awareness of the challenges faced by individuals with disabilities, such as economic and social exclusion, unequal opportunities, limited job access, and mobility issues, continues to grow.
Relive the inspiring moments from last year's event by watching the videos here: https://youtu.be/_RBN5zNLpfM%20https://youtu.be/iAGsHErw-E0
Do you want to be part of this extraordinary initiative and light up your building/ office/ public space in purple for a noble cause? Reach out to at andreea@rdcc.ro and let us know you're ready to join #PurpleNightRomania 2023.
Let's make this year's Purple Night Romania even more impactful and memorable! Be part of the change, spread awareness, and promote inclusivity. Together, we can make a difference in the lives of persons with disabilities. 💜 #PurpleNightRomania2023 #UnitedInDiversity